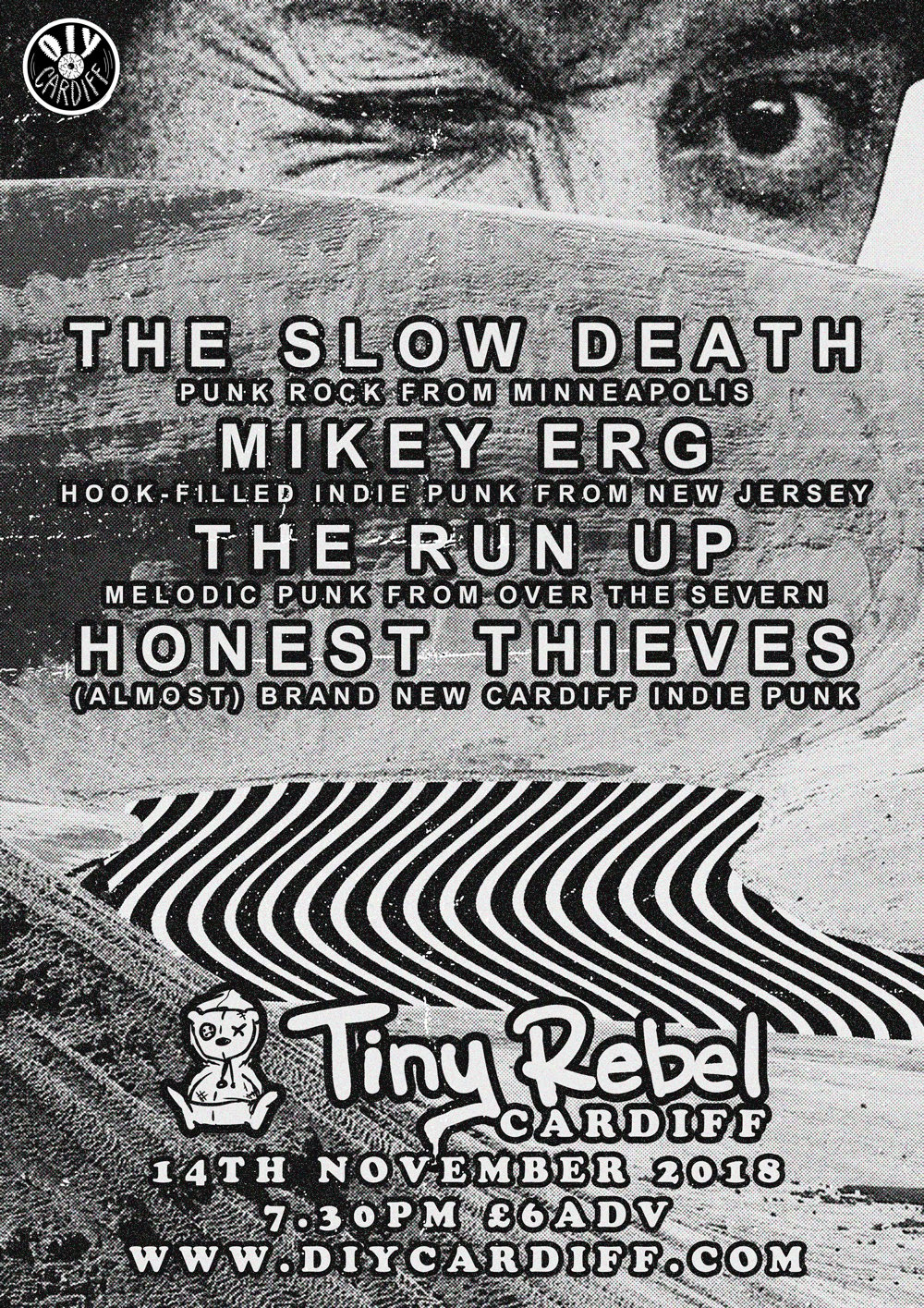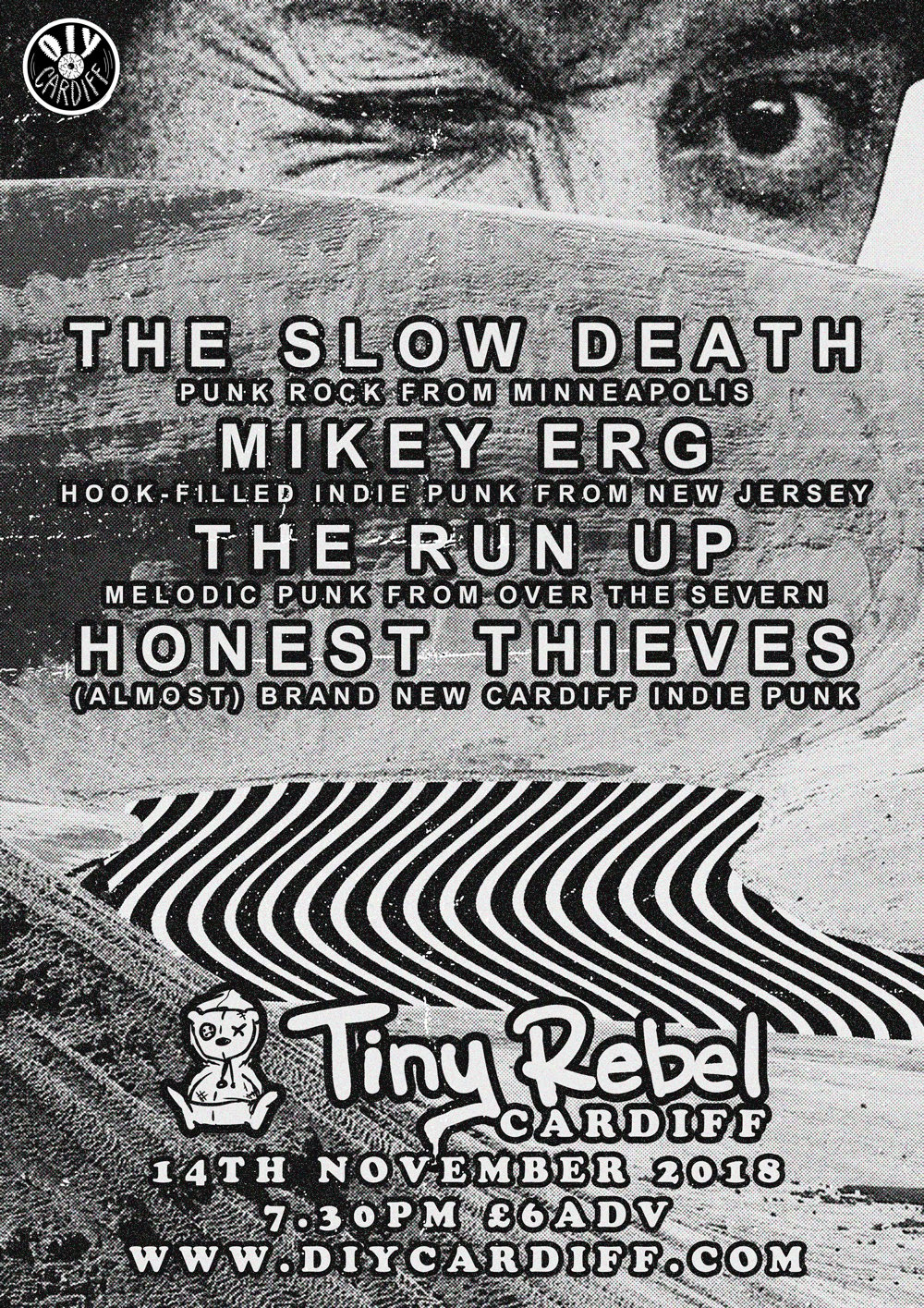 The Slow Death, Mikey Erg, The Run Up, Honest Thieves @ Tiny Rebel, Cardiff
£6.00
THE SLOW DEATH - https://radgirlfriendrecords.bandcamp.com/album/punishers
Melodic Punk Rock from Minneapolis USA! They've had more line up changes than Cardiff City FC, but have remained consistently great in terms of their output. But don't take our word for it! See their latest offering, last year's "Punishers" (Rad Girlfriend Records) for further evidence. It's well class.
MIKEY ERG - https://mikeyerg.bandcamp.com/album/tentative-decisions
All the way from New Jersey! Formerly of The Ergs, and probably your favourite band at some point... but now he's back doing his own thang. And boy is it great! 2016's "Tentative Decisions" (Don Giovanni Records) saw Mike returning to what he does best; writing great and hook-filled pop songs, only this time around with a 90's indie rock twist.
THE RUN UP - https://therunupuk.bandcamp.com/track/the-upside-of-being-down
Not seen in Cardiff for some time now, so naturally we had to ask them back! Catchy as hell melodic punk from over the Severn Bridge, with singalongs and choruses that would make even the likes of Iron Chic blush. Catch them before they run away on tour with Junior Battles!
HONEST THIEVES - https://www.facebook.com/honestthievesband/
Second gig for Cardiff's newest indie punk offering. Members of Pipedream, Dividers and loads more... and that's all I'm going to say because talking in third person is weird aint it?
TINY REBEL (Upstairs opposite the bogs), CARDIFF
Wednesday 14th November, 2018
7.30pm doors, £6 adv
Tickets: DIYCardiff.com
PLEASE NOTE: THIS IS AN E-TICKET. NOTHING WILL BE SENT OUT TO YOU IN THE POST, AND THERE IS NO NEED TO PRINT OUT YOUR PAYPAL RECEIPT. JUST BRING ID AND THAT SHOULD BE ENOUGH. KEEP IT PUNK.